Labuapi village is one of the largest wood carving village craftsmen on Lombok Island. before Bomb Bali II tragedy, village labuapi able to provide tremendous revenues for local governments and provide decent life, also to the craftsmen and workers of wood crafts. all changed! after Bomb Bali II tragedy, marketing and distribution of craft from Indonesia to other countries being difficult, this situtation has very bad impac for the craftsmen, many of them closed the business and sell the rest of the craft with a very cheap price, some of them trying survive but with a lot of lose. just a small example of the current situation-buyers from other region of Indonesia buy handicrafts with very cheap even by determining their own prices. then where is the price of these arts?
Labuapi wood carving craft has a strong character, very unique model and can compete with any other world art of wood carving. in addition, the art of wood carving, especially masks art is an expression from the craftsmen who have very long history and philosophy value that requires deep understanding. we believe this art not just about visual and earn money...
LINKS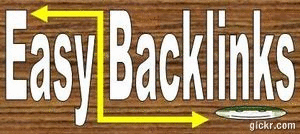 NOTICE / PEMBERITAHUAN: DELETE FROM this sentence BELOW RIGHT NOW! After Generating all backlink code above,Your URL and IP Address will be saved on Our database and automatically listed on the AUTOBACKLINKGRATIS.Teks.TV and partner links site. http://www.autobacklinkgratis.teks.tv/2010/06/smart-auto-backlink-dan-promosi-link.html#ixzz1Fpk7I8BX
Angelfish
- A comprehensive article devoted to freshwater angelfish with answers, questions and tips.
Link Market - Free Link Exchange, Link Building and Link Trade Directory
Have you ever tried to exchange links, link building, or trade links? Was it hard? Use link market instead; - it is easy to use, free and very smart. It will save you hours of work.